A gloriously sunny Friday here in South Wales. I know, it's a wonder the shock didn't do for us all. In the spirit of August Break and the fact that once again, thank goodness, the day has been pleasantly devoid of incident, here are some pictures.
I was the proud recipient of a free mug a couple of days ago. Isn't it divine? No, really, isn't it?
17 thought it would be fun to persuade her father to use it for my evening cuppa. She could hardly lift it when it was full and then I added insult by insisting she posed with it before setting it down for me. I think this expression could be described as, "come ON Mum."
Day 10 – Families – Shutter Sisters – Elevate the Everyday.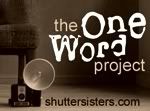 As we come of the end of yet another working week it has been a pretty good one, more or less. I hope yours has been the same. Now comes the weekend, let's hope for some decent weather, good health, no tantrums and the chance to enjoy some time to relax.
Enjoy your weekend.
© 2012, Penbleth / L. McG.-E.. All rights reserved.